The Artistry
Behind the Clinician
Welcome to Fundora My Dentist
Proudly creating Clearwater's most beautiful smiles!
Welcome to Fundora My Dentist, the premier provider of quality, individualized dental care to patients in Clearwater, FL, and the surrounding areas!  When you walk through our doors, you'll be met with our friendly staff and a warm and inviting space where you can relax while receiving the highest level of dental care.
With Dr. Fundora and his outstanding team, expect to find empathy, honesty, and detailed-oriented dental treatments using the highest quality, most reliable dental materials available! No matter what your smile's needs are, we've got you covered. From routine preventive care to fillings, crowns, and implants, and even dental veneers, you can always count on our team for the exclusive and fully customized care you deserve!
Visit us today to experience the Fundora difference!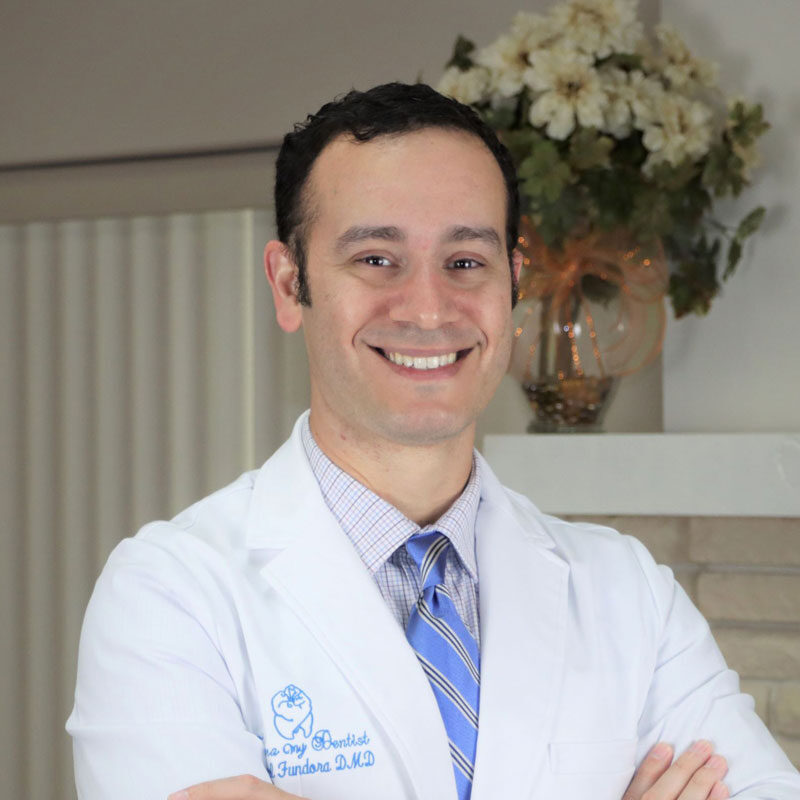 Meet Dr. Marcel Fundora
Meet Dr. Fundora, our dedicated provider, who brings extensive training, experience, and compassionate dental care to Clearwater, FL, and the surrounding areas. Dr. Fundora continues to transform lives by skillfully and artistically creating healthy, stunning smiles! He strives to provide a dental practice that exceeds your expectations of trusted, personalized care.
Dr. Fundora is known for his excellent chair-side manners and his warm personality. He will take the time to listen to your concerns, answer your questions, and work alongside you to develop long-term oral health solutions. Follow the link to learn more about Dr. Fundora and his unique approach to dentistry! 
Request Your Appointment Today!
At Fundora My Dentist, we make it easy to schedule an appointment time that fits your busy lifestyle. Click on the button to request a time that works for you. We can't wait to see you!
Why Fundora My Dentist?
At Fundora my Dentist, you'll be treated like family from the moment you walk through our doors. We want you to feel relaxed and at ease when you think of our exceptional practice. We pledge to always listen attentively to your concerns, conduct thorough clinical oral examinations, and provide you with honest, professional advice.
We are committed to providing excellent dental care for you and your family for life. Regardless of your dental needs, we will help you achieve a healthy, beautiful smile. On behalf of our dental team, thank you for considering scheduling your appointment with us today. We can't wait to meet you!
You Can Afford Quality Dental Care
We accept most major insurance plans and provide financing options. You can afford the quality dental care you deserve!